Get The Simple Steps to Merge PST Files
This software perfectly merges Outlook data file with exclusive features & easy UI
Download free demo of the tool to be aware about the software functioning and features beforehand. However, only first three folders from the selected PST file can be merged using the free demo of the software.
Step 1 – Add PST Files
To start the process, select the PST file from where it is stored.
Step 2 – Select Option
From the three merge options provided, choose the required one according to your need and start the process.
Step 3 – Remove Duplicate
You select the Advance Options to remove duplicates and also exclude deleted items according to the needs.
Describing Key Features of PST Merge Tool
Key Features of the Outstanding Software to Merge Outlook Archive PST Files!
Fast Merging Process
This tool is integrated with fastest scanning algorithms that allows you to merge unlimited number of PST files within moments.
Create New PST File
It creates a new output PST file without making any changes into the original data or folder of an existing PST.
Retains Data Integrity
This program keeps the entire meta data intact & safe like; date of sent/received email, attachments, Cc, To, Bcc, senderís ID, etc.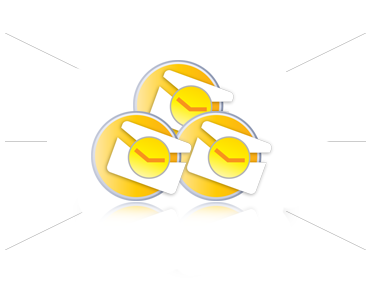 Filter Duplicate Items
The software capably removes duplicate items from Outlook with the assurance of serving 100% secure results.
Include/Exclude Items
With this application, users are facilitated with the option to include/exclude Deleted Items folder from an Outlook PST file.
Multiple Features Offered
The software has many features that allow users to perform a satisfactory and convenient Outlook Data File merging process.
Video Available – Check Out
Online Video For Free Training on How to Merge Multiple Outlook PST Files!!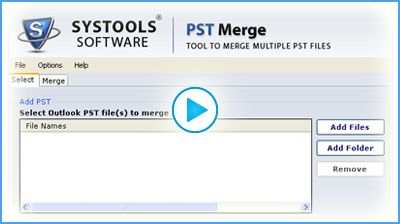 The entire data from the PST files will be kept safe when the merge process is carried out using PST Merge software. The short duration video provided here will show the entire process of merging PST files with audio visuals. Watch the free online video and know how to merge Outlook files. Once the entire process is viewed and understood, you can invest on the software via licensed version and proceed to combining multiple PST files into one without duplicates or demo limitations.
You May Also Be Interested In These Software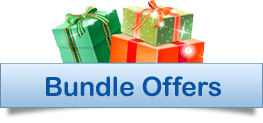 Bundle Licenses of Most Common Tools