Import MS Outlook items from a Personal Folders File (.pst)

Easy Steps to Import PST File in MS Outlook
Step 1
Go to the "File" menu, click on "Import and Export" option.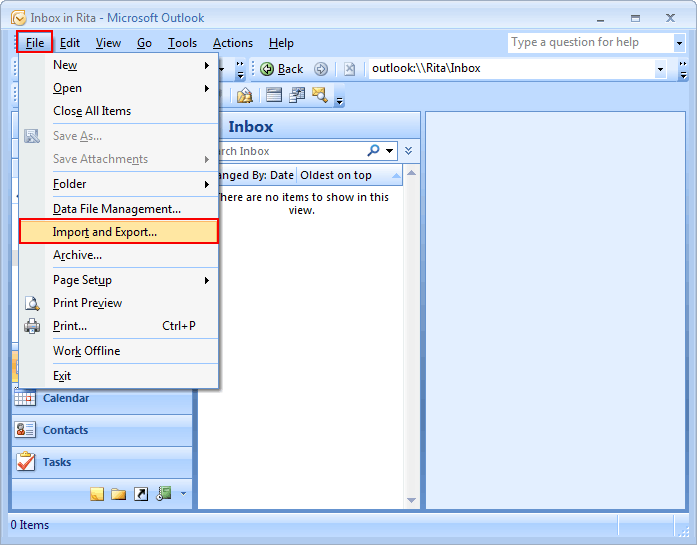 ---
Step 2
In "Import and Export Wizard", click on "Import from another program or file", and then click on "Next" button.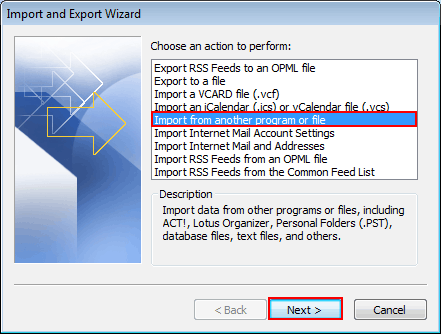 ---
Step 3
Select "Personal Folders File(.pst)" and click "Next".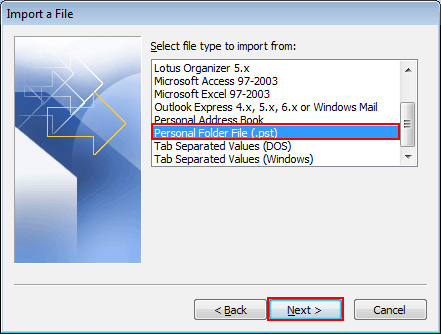 ---
Step 4
Now click on "Browse" button and select the file to "import"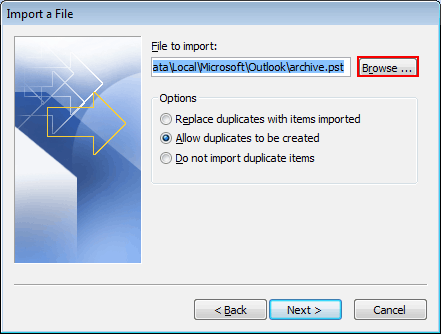 ---
Step 5
Select "one of the options sub categorized" under an import process:
Replace duplicates with items imported
Allow duplicates to be created
Do not import duplicates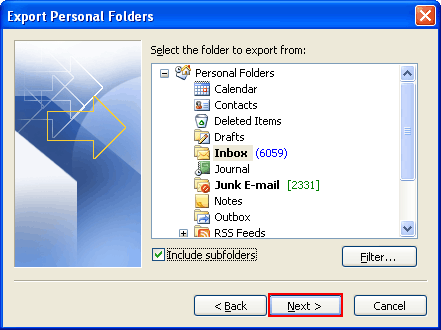 ---
Step 6
After selecting the "desired option" click on "Next" button to proceed further.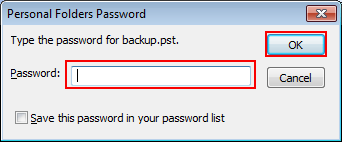 ---
Step 7
If "password was assigned" to Personal Folders file (.pst), a message was prompted to enter password and Click on "OK".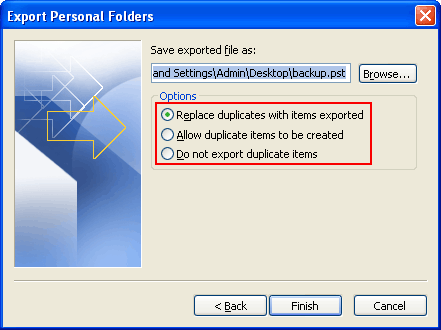 ---
Step 8
Select options for importing items, by default setting don't need to be changed
Top personal folders or email address is selected automatically
All sub folders under folder will be imported by default
Default section of Import items into same folder in matches' solders from imported file to folders in Outlook. If a folder doesn't lie in Outlook, it will be build.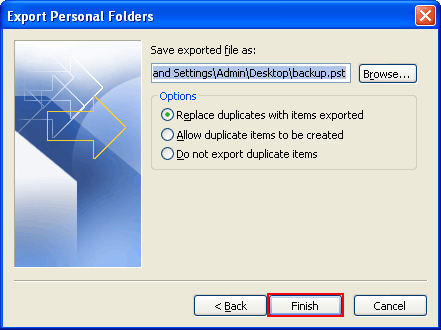 ---