Step 6
Compression Options
Select suitable option to Compress PST File
Remove Attachments: Compress the size of Outlook PST files by removing or deleting all the attachments.
Extract & Save Attachments: Extracts the attachments and saved then in a separate folder.
Extract, Save & Compress Attachments: Extract the attachment and saved them in a zipped format (.zip file) in a separate folder.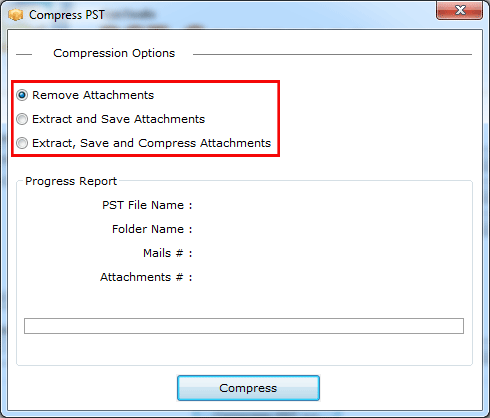 ---