Know How to Extract multiple Attachments from PST file
Step 1
Download Software and Install it on your system after that follow the given path Go to the Start » All Program » Outlook Attachment Extractor » Outlook Attachment Extractor.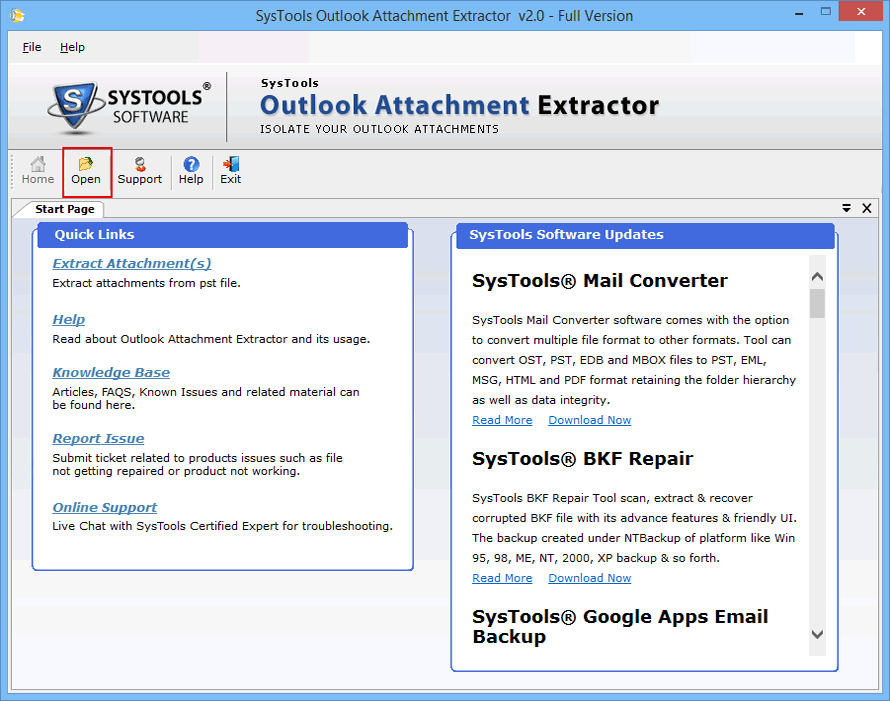 ---
Step 2
After clicking on "Open" Menu, Outlook Attachment Extractor will show the given screen: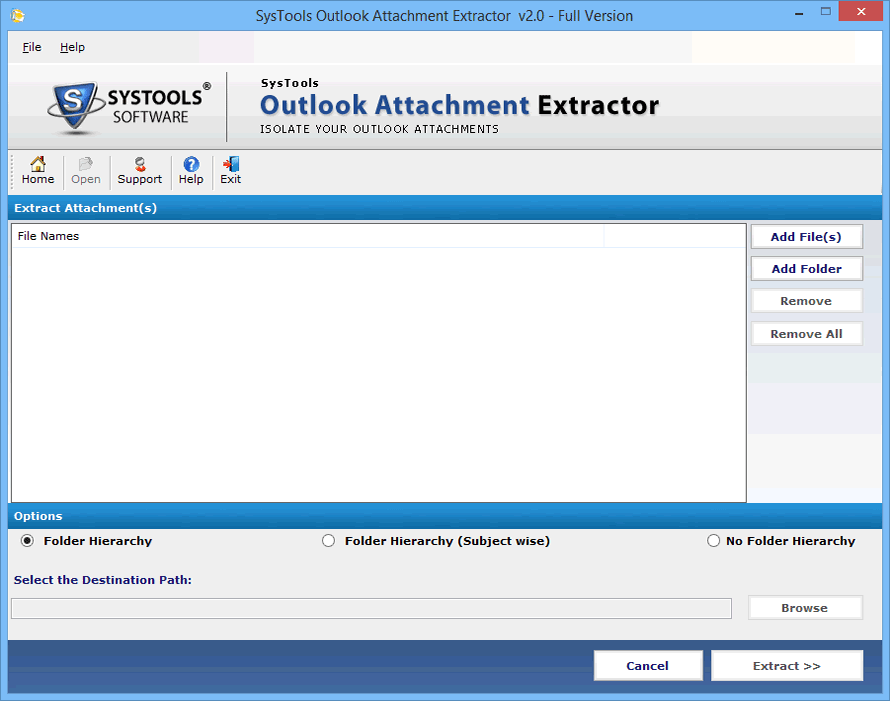 ---
Step 3
Click on "Add Folder" button and import PST file on software from maintained folder. The software remove attachments from Outlook data file (.pst). keeping original attachments of their respective emails intact. You can also add single PST file at a time through "Add File (s)" option. It also provides an option to remove wrong imported PST file with "Remove" and "Remove All" options.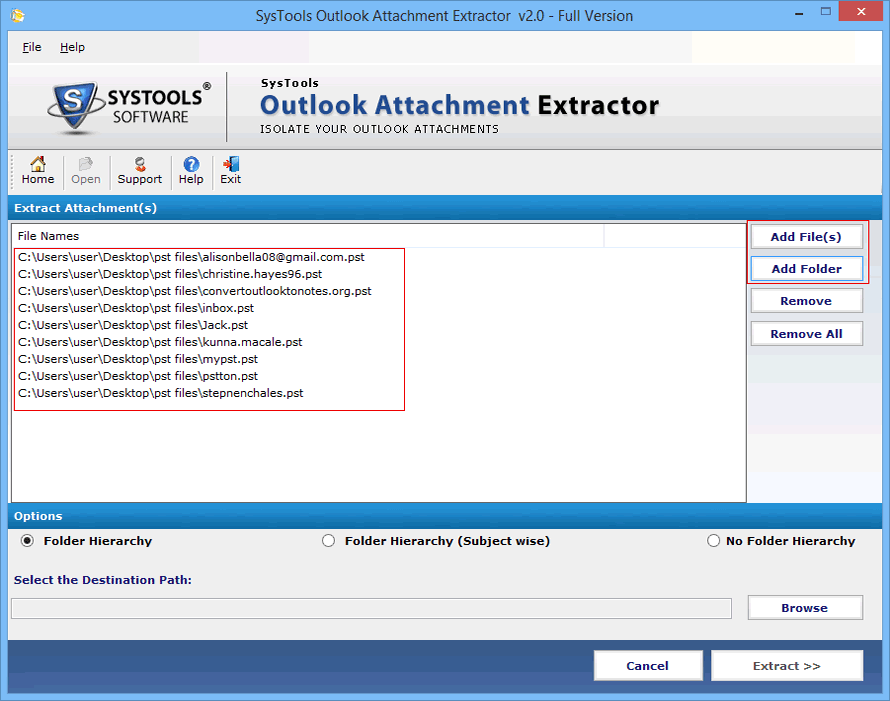 ---
Step 4
Attachment Hierarchy Filters:
Software introduces an option of hierarchy filters as:
Folder Hierarchy: Extract attachments from Outlook PST files maintain folder hierarchy
Folder Hierarchy (Subject Wise): Software creates a separate folder for individual attachment naming folder with subject line of email, from which respective attachment is extracted.
No Folder Hierarchy: Software locates all extracted email attachment of Outlook data file in a one folder at an assigned destination. No hierarchy maintained, software make a distinction between two attachments from the subject lines of email for easy resemblance.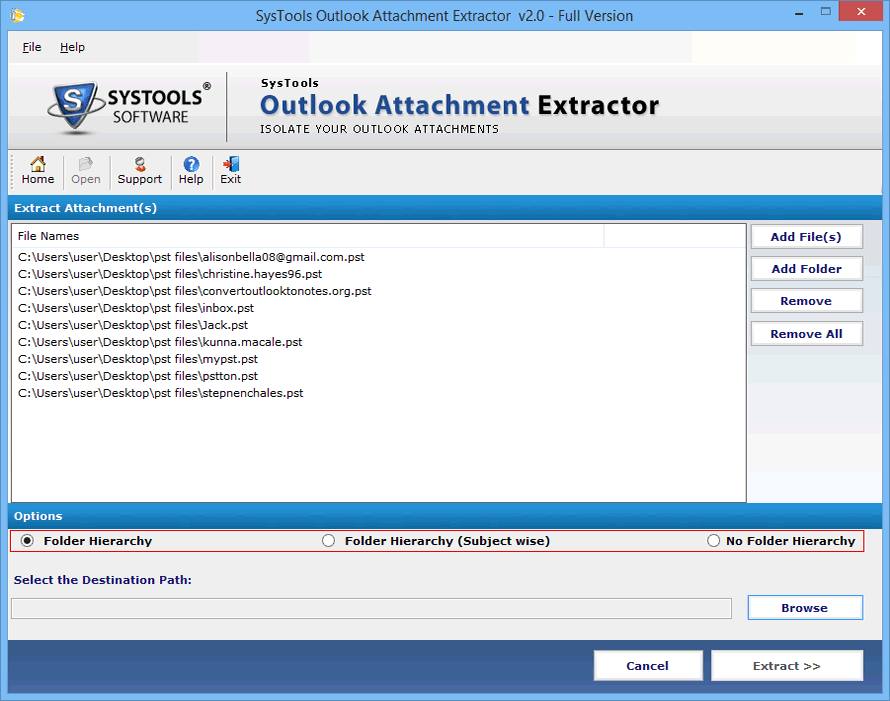 ---
Step 5
Extract Attachments from Batch of Outlook PST Files
Destination location where you want to save the extracted Outlook email attachments and after that click on "Extract" button to begin the process of Outlook attachment extraction with software.
---
Step 6
Summary of PST Attachment Extraction Process
Software provides a complete report of Outlook email extraction with count of extracted items, status and folder path of individual attachment under extraction process.
Not only that the software also provides a Progress Summary that contains the following details as: Number of Files (s) Done, In Progress File, Number of Files Pending and Error Counts.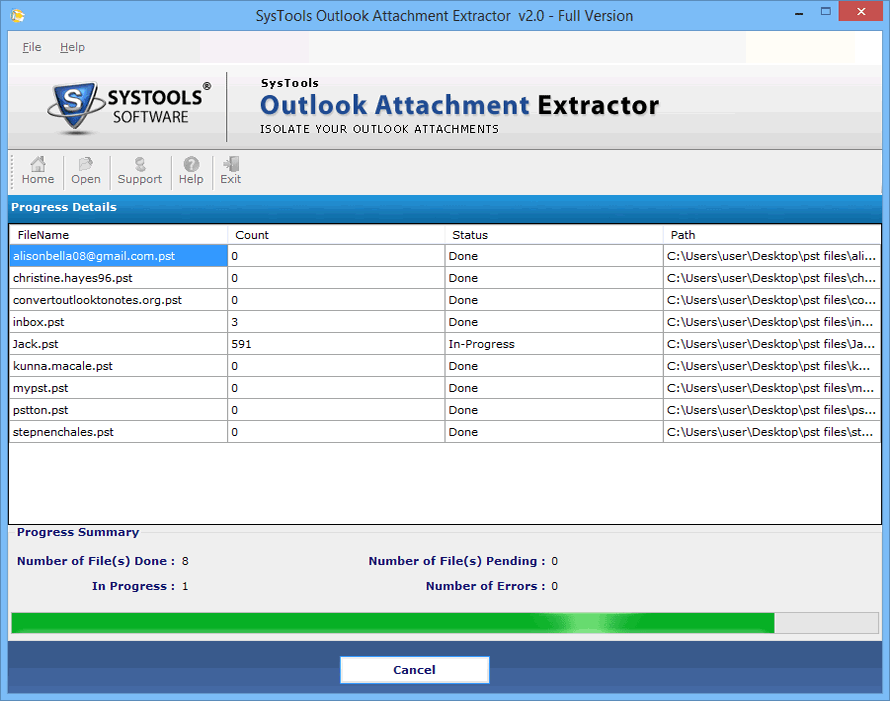 ---
Step 7
Successful Attachment Extraction
A message box appears at your screen stating that the "Attachment Extracted successfully" once removal of attachments from corresponding PST files if done. In response click on "Ok" button.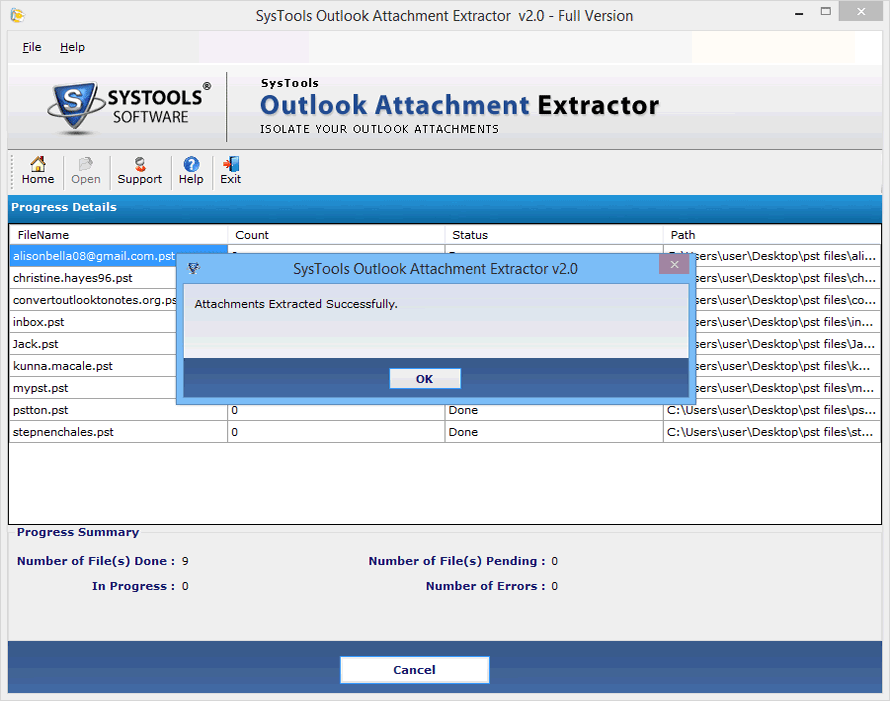 ---
Step 8
After Completion of Extraction process Save CSV Report
Software creates a CSV report for all extracted attachments from Outlook hierarchy. Report displays: path of folder, number of extracted attachments and other status specification of all PST files that underwent in process of extraction.