Find and Clear Repeated Emails from Outlook
Step 1
Download and Install software then Go to the "Start menu » All Program » Email Duplicate Analyzer".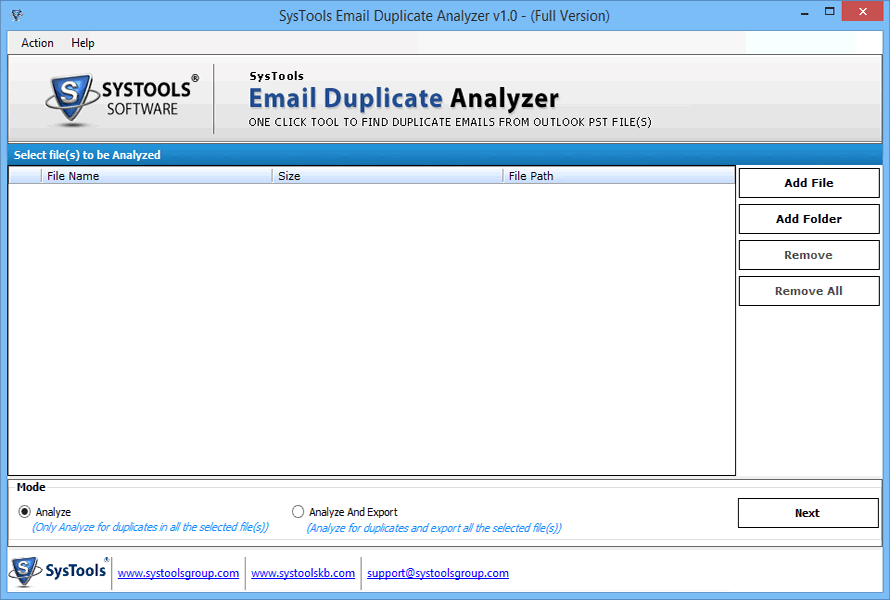 ---
Step 2
To find and "remove PST file duplicate emails" select "Add File or to remove duplicate emails" across the PST files select "Add Folder".
Software also brings flexibility to delete selected PST files or group of PST files from chosen ones.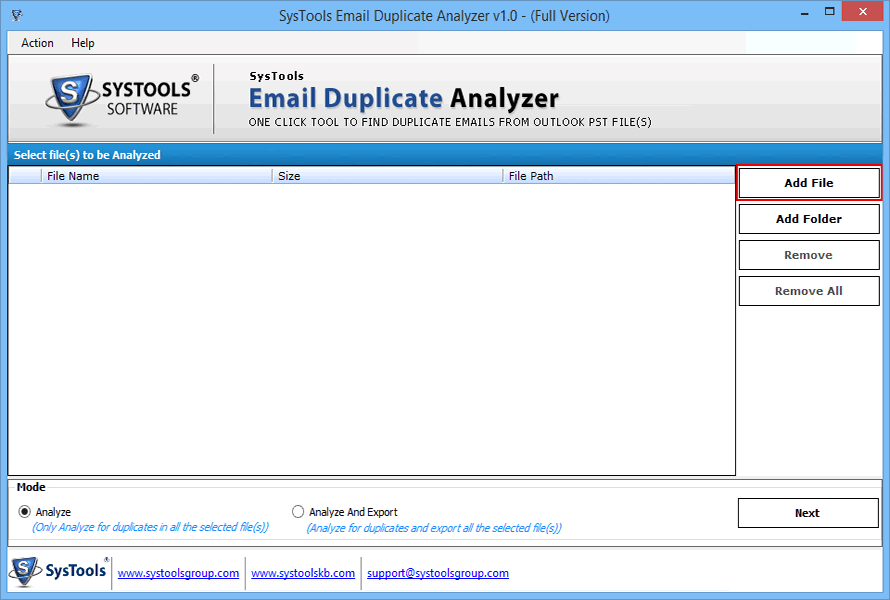 ---
Step 3
After selecting Outlook data file (.pst) from machine, click on "Open" button.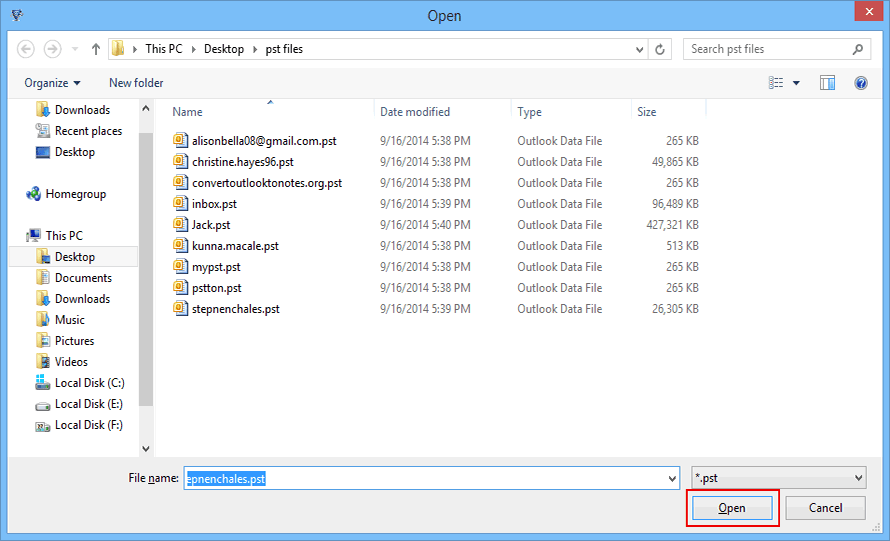 ---
Step 4
If required, you can remove PST file from list by selecting the PST file and clicking on "Remove" button. If desire remove PST files and then you can do that with "Remove all option".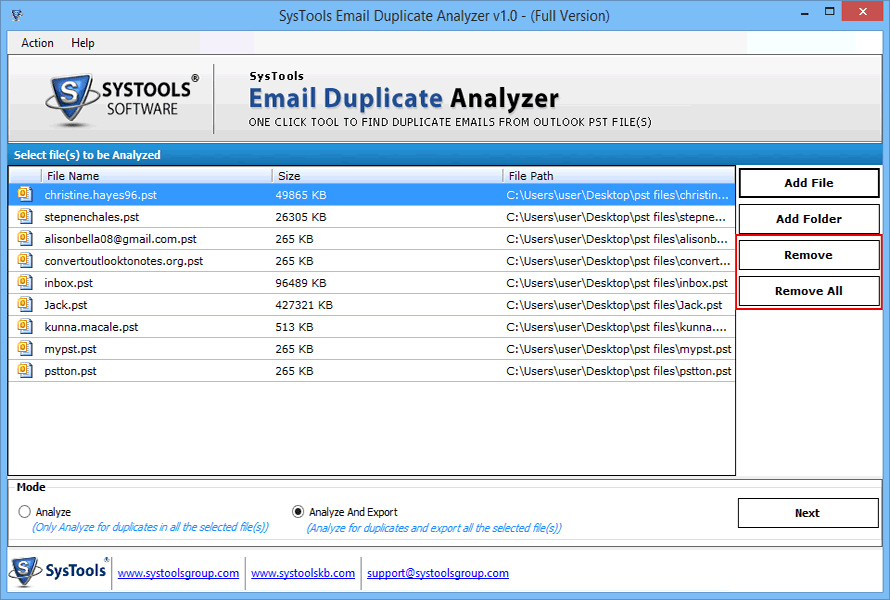 ---
Step 5
Select Analyze Mode
Software provides two analyze mode for Outlook PST email select one of them according to your requirement.
Analyze Mode: This option helps in finding out the duplicate emails of Outlook PST files.
Analyze & Export: It finds and removes duplicate emails and introduce PST file without duplicates.
Click on "Next" button after selecting the desired mode.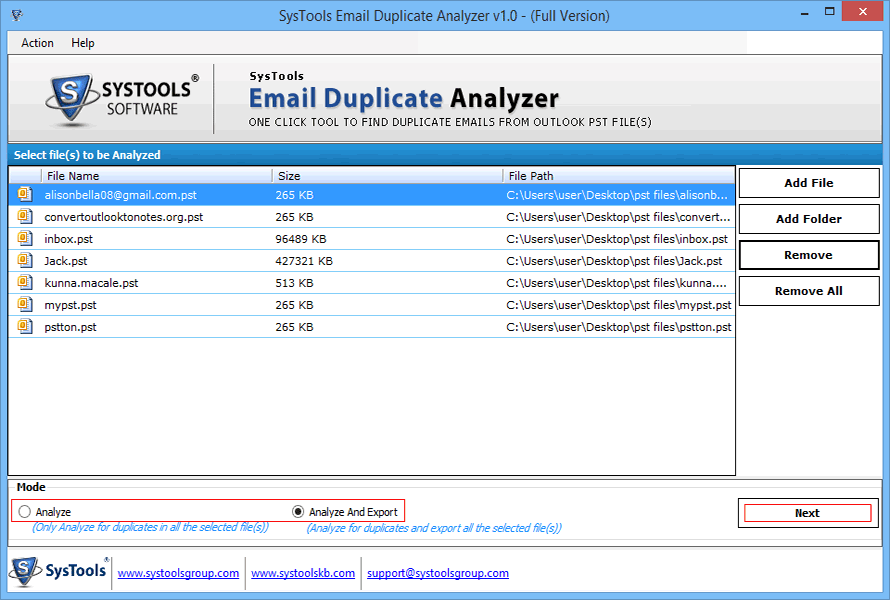 ---
Step 6
Explore Export Option
Software provides two options to Export PST file
Export Individual PST: This option permits to export PST file after duplicate removal
Export Consolidate PST: This option consolidate Outlook files without copied emails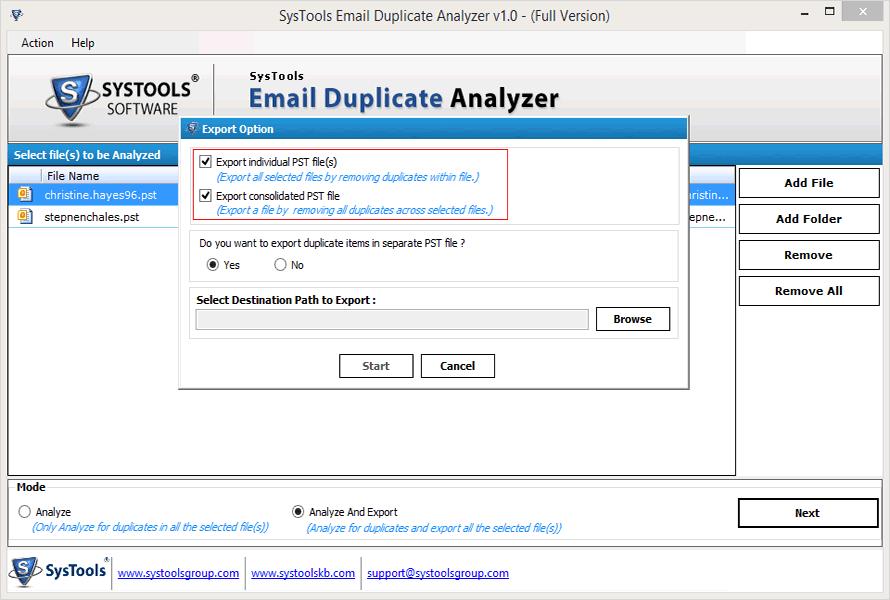 ---
Step 7
There is one more additional option provided by Email duplicate analyzer do you want to export duplicate items in separate PST file?
If you marked it Yes: The tool will create a separate PST file for each PST file
If No: The tool will just remove the duplicates and does not restore it at any place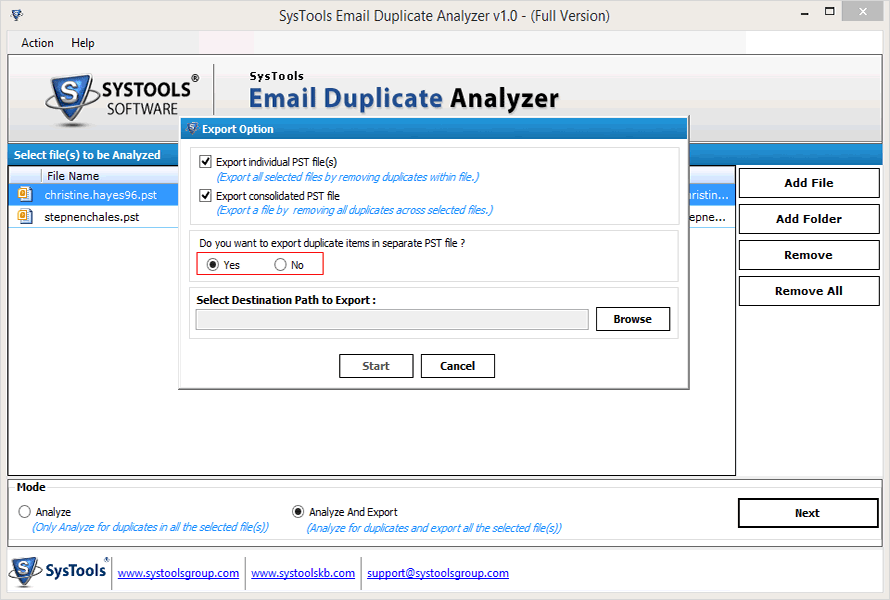 ---
Step 8
After selecting the required export option, click on "Browse" button in order to restore PST files at the desired location.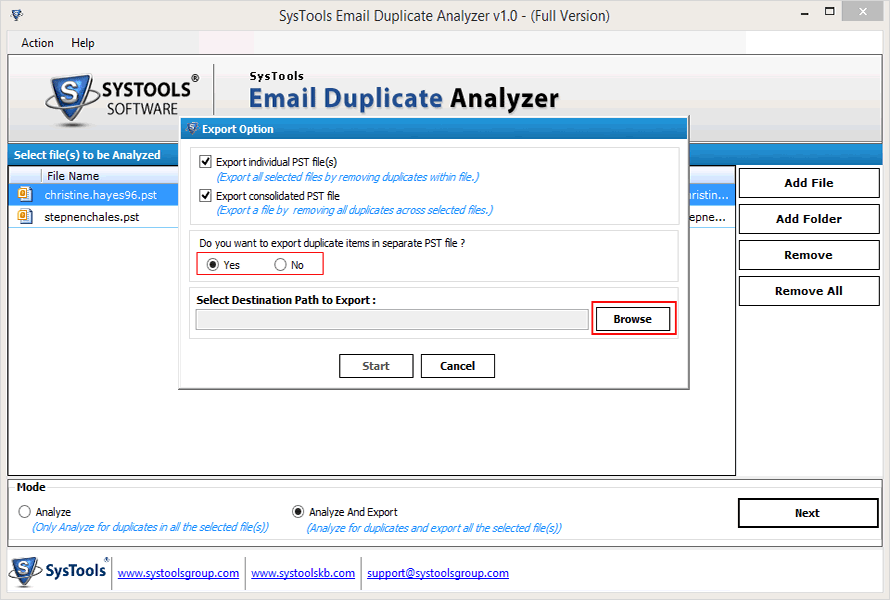 ---
Step 9
Select desired folder to save output or create a new folder by clicking on "Make New Folder" then Press "Ok".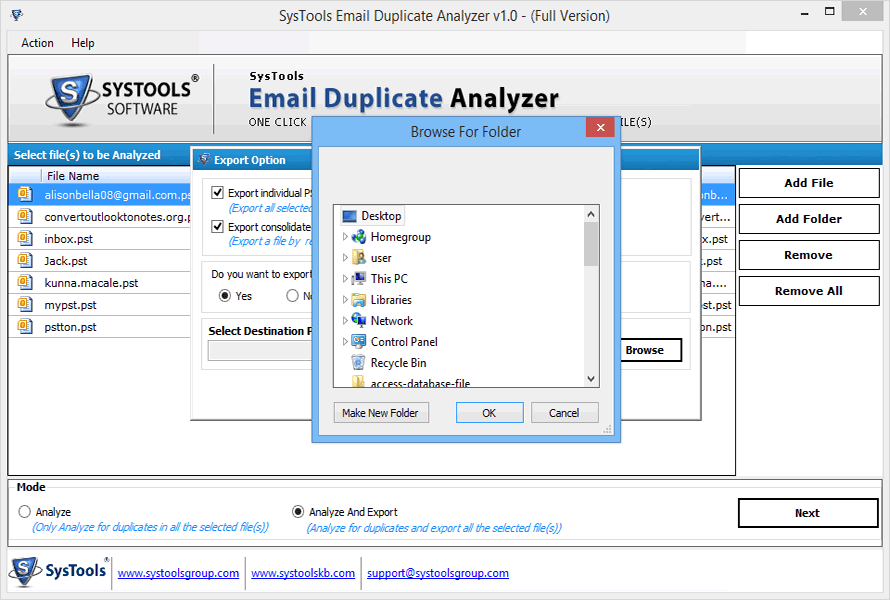 ---
Step 10
Click on "start" button to initiate the process of export. If you click on "Cancel" button it will take you back to the previous steps.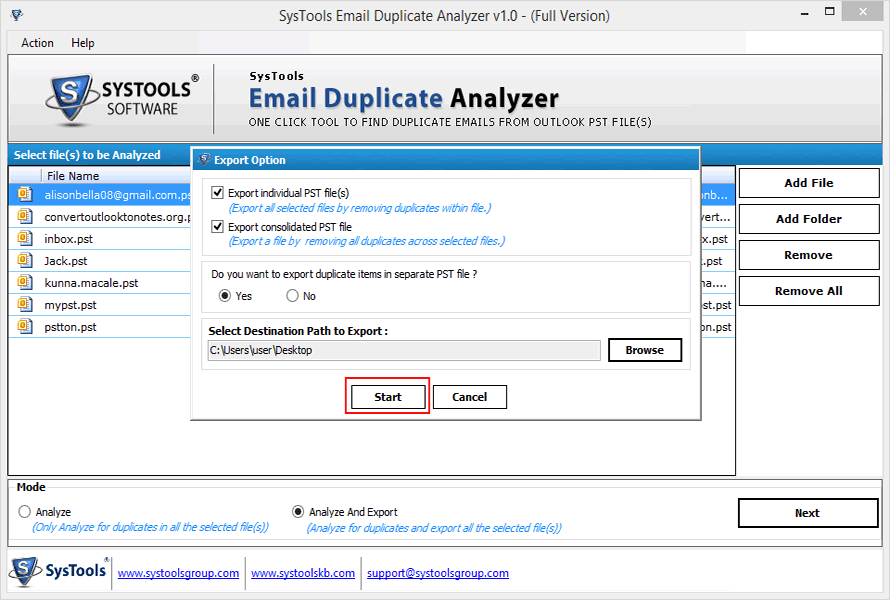 ---
Step 11
After analyzing and removing duplicates from Outlook files software gives a success report in CSV file format. Check the status report and click on "Close" button to proceed further.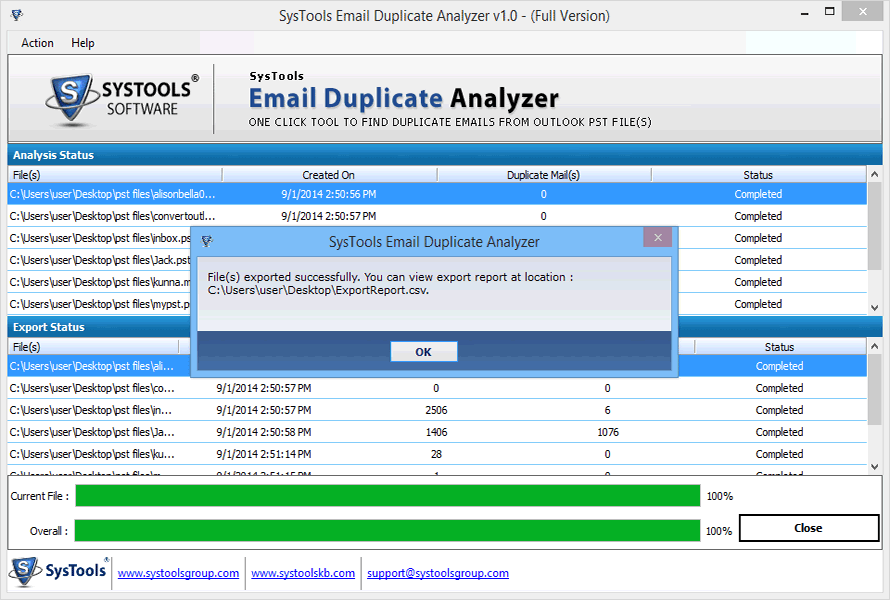 ---
Step 12
Preview Outcome
Verify items exported after using Email Duplicate Analyzer
Go to location where you have saved PST file on your system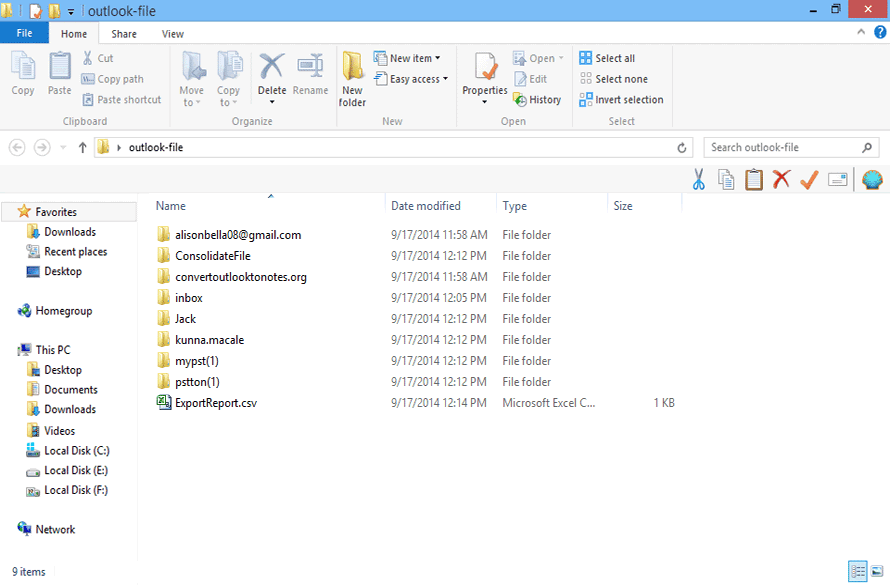 ---
Step 13
Now "view Consolidated PST file" created for all PST files after "removal of duplicate items".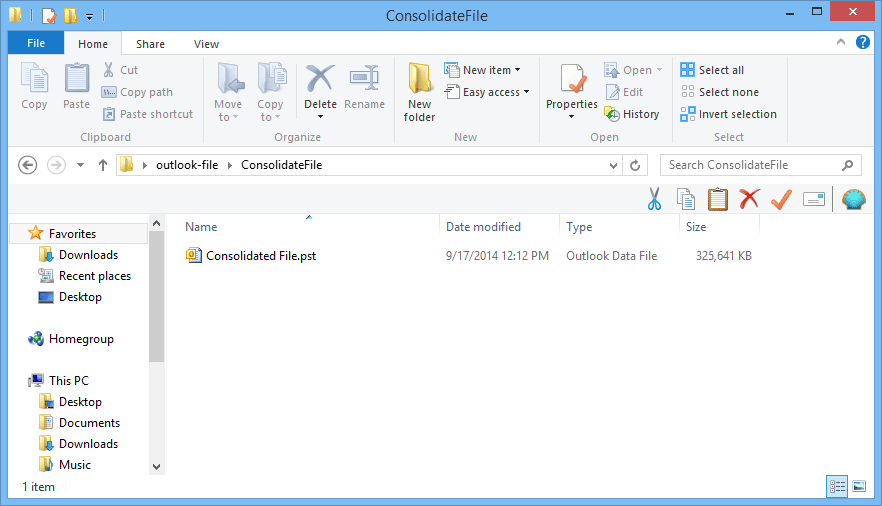 ---
Step 14
How to Open PST file in Outlook
Open Outlook on your system and then Go to "File Menu » Open » Outlook Data File"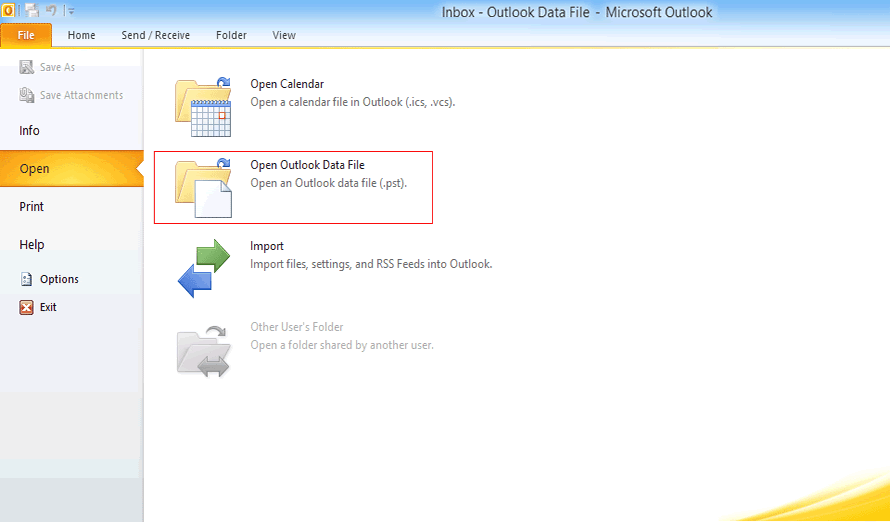 ---
Step 15
This will Open browsing window on your screen select the PST file that you desire to view and click on "Ok" button.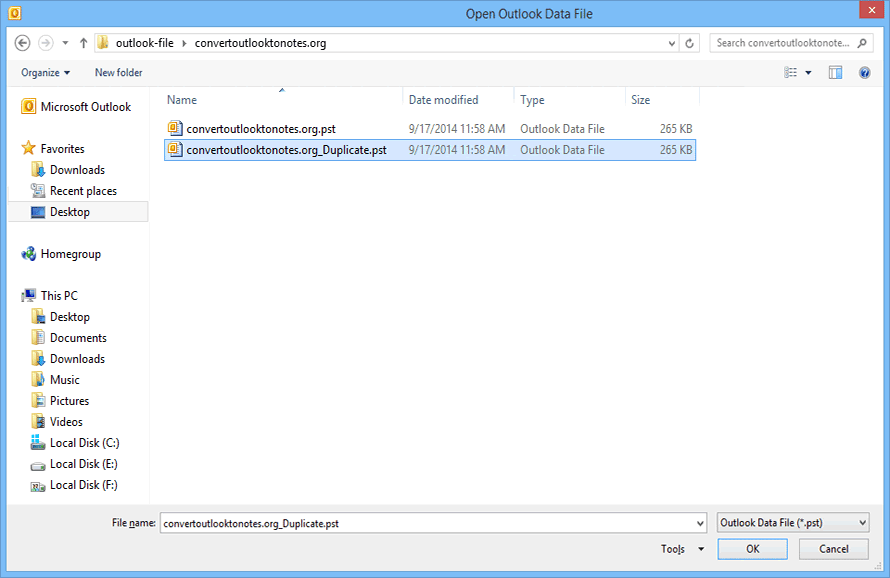 ---
Step 16
Now the PST file open at your screen.