Step 4
Select Split Option as the software splits Outlook data file in four different ways.
Split by Size: This option split Outlook data files into mentioned size for e.g. if have a 2 GB PST file then, you can Split it into 2 files of 1 GB or according to your desire.
Split by Date: This option divide PST file into selected date range. For e.g. you can divide PST files on basis of assigned date range.
Split by Year: This option helps you in splitting PST file by year. For e.g. you can split Outlook data file between the two selected years 2010 – 2012 in 3 segments.
Split by Folder: This option break PST file via folders. If the size user selected for splitting is more than particular folder then one more division of that folder is created.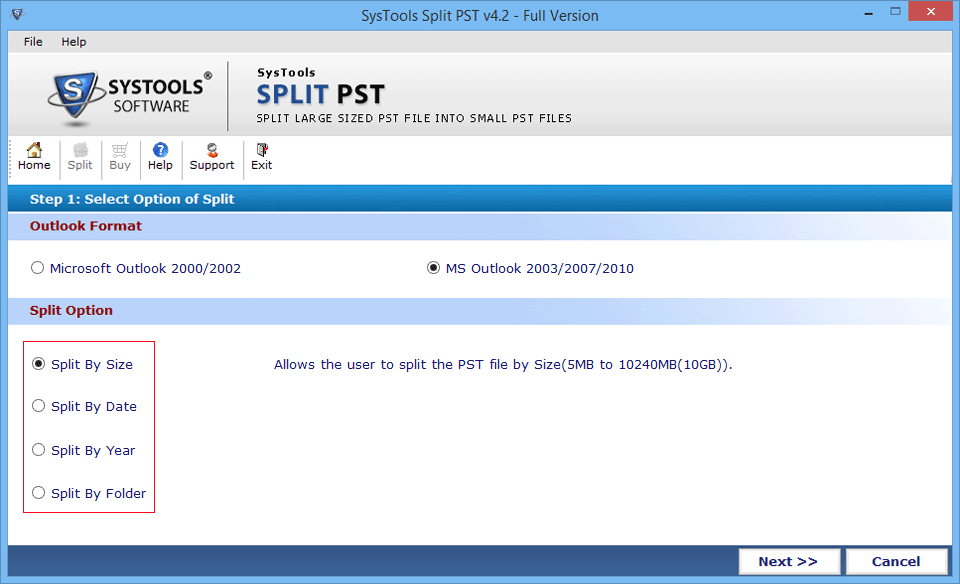 ---